Monster $20,000 bonus ($10,000 for each driver) for experienced teams that want to run Terminal to Terminal and not have to mess with little podunk drop off spots and who want to run hard each week and get as many miles as you want. We have a lot of freight to move pretty much as many miles as you want to get.
Job Description:
Have some openings for Class A CDL teams to run terminal to terminal or customer to customer.
Must be a ready made teams. will not team up, ⚡⚡"HOWEVER" ⚡⚡ (If you don't have a Team Mate we can try to find you one so please go ahead and apply below. We do have Team jobs where we can find you a team mate and solo jobs that are awesome too.)
PLEASE NOTE IF YOU ARE EXPERIENCED BUT YOU HAVE AN AN INEXPERIENCED TEAM MATE or vice versa WE CAN HIRE YOU BOTH AS A TEAM see requirements below)
We have over 25 terminals nationwide and we are looking for teams who want to run hard to get the freight where needed, when needed. Your main job be driving from Terminal to Terminal which is a great option.
We service all your major online retailers, very steady freight.
Current teams avg 6000 miles per week PLUS.
Starting pay up to .50 cpm based on your experience, with an additional .07 cpm bonus possible.
And extra pay the longer you stay out.
Current teams avg $1500 per week per driver or more.
Full benefits, good late model equipment.
Did I mention the Sign on bonus of $20 grand for qualified teams ($10,000 each driver depending on experience)
You may have to handle freight to push it to the back of the truck but that would be very, very rare as your main job is terminal to terminal drop and hook.
Requirements: Class A CDL License: you must have six months exp in the last 36 months. No endorsements needed for this job. If you are a recent grad or don't have any TT experience in the last 3 years but your partner does have 6 months experience WE CAN HIRED you as a team.
BOTH team members to apply at the link below.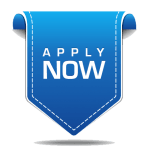 Save
Save
Save
Save
Save
Save
Save