If you want the Best paying Lease Purchase program with no money down, no credit check required, you have come to the right place.  If you really want to make the most money in the trucking business without losing your truck if you can't make the payment because you broke down, or were sick this is the lease for you.   Dry Van or Reefer Lease Purchase options available right now.

TRUE LEASE TO OWN with $1.00 buyout.  You own the truck after the lease is done.   Lease payments of only $145 a week + .23 CPM lease payment and .12 for the warranty.  So if you take a week off etc you won't lose your truck.   You are making most of your payment only when the wheels are turning. 
Home Time we prefer drivers stay out for at least 2 weeks,   Non-Forced Dispatch, walk away lease.
Dry Van or Reefer Lease Purchase:  
**NO money down and NO credit check! Driver Types Owner Operators and Lease Purchase.
LEASE ADVANTAGES:
Plates and Permits Paid By Company
Pull Company Trailer-No Charge
Satellite Communication Required (Free Installation)
Collision/Bobtail/Occupational Accident Insurance Available
Passenger Program
Weekly Settlements
Document Submitting – In Cab Scanning
No up-front Money Required
Guaranteed Fuel Surcharge – Based On Loaded Miles and Fuel Index Rate For That Week
Cost for trucks and Pay Rate per Mile + 100% of Fuel Surcharge (Loaded and Empty)  (Most of our drivers are making around $2800 gross and take home net is around $1300 to $1600 a week depending on your home time you choose. 
Van Drivers – $1.02 cpm – .01 raise every  6 months. Cap 1.10
Reefer Drivers – $1.07 cpm – .01 raise every 6 months. Cap 1.15
Flatbed – 1.17 cpm – .01 raise every 6 months. Cap 1.22 Tarp pay $75.00
Northeast – 1.12 cpm – .01 raise every 6 months. Cap 1.20
Drop Pay $25.00
You can lease brand new 2019 trucks or 2014 to 2015 trucks if you wish to pay off the truck earlier.   We have Freightliners, Kenworth W-900's and 389 Peterbilts.
Lease Purchase Terms for 2019 and older Freightliner Cascadia's, International LT's, and alike trucks:
72 Months or less- 0 miles – 125,000
60 Months or less- 125,000-350,000
48 months or less- 350,000-475,000
36 months or less- 475,000-550,000
24 months-550,000
Lease Purchase Terms on All Kenworth W-900s and 389 Peterbilt's:
84 Months or Less- 0 miles-125,000
72 months or less-125,000-350,000
Older trucks will be Freightliner Cascadia Trucks.  (2014, 2015, 2016)
Payment Structure:    $145 base payment, .23 CPM variable payment, .12 CPM Maintenance Warranty. 
Pay off on all trucks:  $1.00 at the completion of the lease.
The prices above do NOT include Fuel Surcharge. Drivers are compensated 100% fuel surcharge on all miles (the FSC changes every Tuesday)
Truck Speed – 70 MPH,   Empty Miles Paid? Yes
Average Miles per wk. 2700-3300 Average Length of Haul 1050 When are settlements paid? Weekly Cash Advances $100 is available per week
How are drivers paid? Direct Deposit, Check How are miles calculated? Rand McNally Home Time Depends on where the driver lives. Driver gets at least 1day home for every 7 days out.
EZ Pass? Pre-Pass? Tolls? provided Lease drivers are reimbursed for all scales and tolls
Toll Cards Provided (Which toll cards?) Reimbursed for scales and tolls % of Drop and Hook 60% % of No Touch 80% % are Haz-Mat Loads Less than 3% Fuel Card Provided Yes
Fuel Network Discount Program         Yes
Shop Discounts for maintenance                  Yes
Maintenance and/or Tire Discount Program   Yes – Tire Program
 .12/mi for the 'bumper to bumper', no maintenance acct required.  Abuse, neglect & failure to follow procedure resulting in maintenance expense are not covered! 
**FIRST SET OF STEER TIRES ARE FREE! !**
Reefer Fuel Paid NIA Trailer Wash Out NIA Scales Paid/Tolls yes – ,  Lumper Fees Yes, Layover Pay Dock Detention Pay Multi Stop Pay Yes – $10 for each drop excluding 1st and last drop.   New York City Pay   Not Forced.   Safety Bonus $50 if they pass a DOT Inspection. $250 Visa Gift Card after their 4th clean inspection in a quarter Rider Policy  Yes -$4.73 per week.  Rider must be at least 10 years old.
Trip Pack Charges $3.60lweek Maintenance (Non-refundable) .12CPM covers the bumper to bumper warranty on lease trucks.
Other Escrow $1000 for Owner Operators. This comes out at $100 week for 10 weeks. Administration Fees $0.12CPM goes to Maintenance for LP. This covers the truck bumper to bumper for the term of the lease.
(Base plates are free for lease purchase drivers)
Truck Numbers N/A Federal 2290 Highway Use Tax NIA IFTA State Use Tax Driver Pays
Who provides trailer? WE Provide Trailer:   Fee No
Satellite Fee I Cell Phone Fee $23.08 per week (LP are E-Logs)
Who provides Cargo Insurance? WE DO Can drivers use their own provider for insurance? Yes Physical Damage Insurance $65-90/week
Bobtail Insurance $7.50/week Workers Comp Not required.
Occupational Accident $29.96/week Indemnity Limiter NIA Owner Operator Bond NIA Accounting Service Provided NIA Primary Running Areas South of 1-40
How long is Orientation? 3 days
Lodging (Where will the driver be staying?   We will provide Hotel
REQUIREMENTS:  Class A CDL License.    Must have at least 12 months  OTR (3 states or more) in the last 3 years.  MAX of 6 jobs in the last 3 years. 

NO PREVENTABLE DOT ACCIDENTS IN THE LAST 3 YEARSMoving Violations (3 Max in 3 year period)DOT Recordable Accidents Incidents (max in 3 year period) Ticket I Accident I Incident Combo ZERO

Maximum Major Moving Violation (in the last 3 years)  Zero

Incidents:   Max in 3 years: 2

Ticket Accident combo 2

DQ for Careless or Reckless ticket

Felonies:  10 years from date of crime, Misdemeanor:  5 Years from date of crime, but will review minor Misd such as bad check etc if inside this window.

DUI:  10 years.
APPLY NOW AT OUR SECURE 10 STREET (INTELLIAPP) by clicking on the APPLY NOW button below.  Most likely you are in the system and this will only take you 30 seconds to complete!!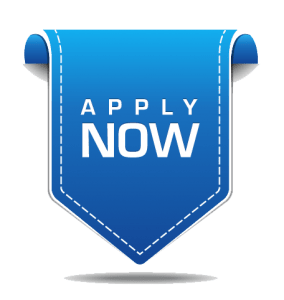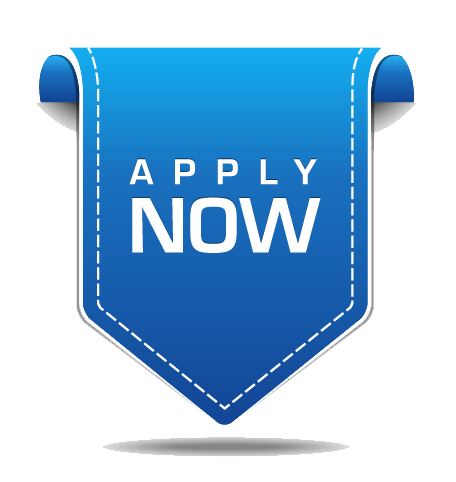 HIRING AREAS: MN, Minnesota, IA, Iowa, Missouri, MO, Arkansas, AR, OK, Oklahoma, Texas, TX, Louisiana, LA, Mississippi, MS, Alabama, AL, Georgia, GA, South Carolina, NC, North Carolina, VA, Virginia, Maryland, MD, Delaware, DE, NJ, New Jersey, CT, Connecticut, MA, Massachusetts,New York, NY, PA, Pennsylvania,  West Virginia, WV,  OH, Ohio, KY, Kentucky, IN, Indiana, TN, Tennessee, IL, Illinois, WI, Wisconsin, Minnesota, MN, ND, North Dakota, SD, South Dakota, Nebraska, NE, KS, Kansas, 
Save
Save