Part time truck driver jobs, Part-time truck driver jobs, Part time truck driver jobs near me, Part time class a truck driving jobs.  Full time Truck Driver Jobs
Regional or Over-the-Road part-time Class A truck driver position features flexible scheduling where you can work work as little as 7 days per month, or as many days as you want to work.  (You can also apply for a FULL TIME driving job at the link below)

This is the most flexible schedule in the trucking industry.  If you want to work just 7 days a month you can.  If you want to work 14 days, or 21 days or even a month and than take off for 3 weeks you can.  If you want to have a week off, two weeks off, as long as you work 7 days out of the month you can do that.  This is a rare opportunity for you to control your own schedule and get home for as often and as long as you want.   We don't have many openings left for this job so please make sure you apply ASAP at the link below. 
You can earn up to $.45 or more CPM based on experience + .04 weekly performance bonus. (up to .49 CPM based on experience)

Haul 95% no-touch freight, mostly drop-and-hook, and average 500 to 600 miles per haul primarily within the your hiring areas.  Average Miles Per Week: Average 600 miles per length of haul,  2,500 – 2,800  miles a week.   (Depending on your experience and miles you drive that week, you could average over $1200 a week for every week you are driving)
Parking will be at our Atlanta terminal.  Schedule Available: 7 days on | 7 days off.   Travel area: East of Mississippi River, including NE and MidWest – Canada occasionally.
Part-Time Truck Driver Pay. You can make up to $from  $37,000 (Part time) or up to $66,000 (Full time)  per year. Potential accessorial pay for detention, layover, etc.
Benefits: Flexible scheduling – work as little as 7 days per month, Paid orientation and training, Paid time off if you work 30 hours per week. 401(k) savings plan with company match
Qualifications: Valid Class A (CDL), Automated transmission CDL restriction allowed – Minimum 6 months of Class A driving Tractor Trailer experience
ADDITIONAL INFO: Flexible work schedule – choose how many days and hours you work 
This job will not last very long, so please apply ASAP before it's filled up. (The application is only one page long and will only take you 3 or 4 minutes to complete.   (see below for hiring areas for Part Time Jobs)  We hire for full time jobs in all 50 states please apply below.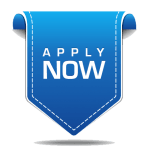 (PART TIME JOBS, Hiring areas: Salt Lake City, UT, Denver CO, Las Vegas, NV, Chicago, IL, Atlanta, GA, Nashville, TN, Oregon, (OR) Washington)WA, Phoenix, AZ, Virginia, Dallas, TX, Southwest TX, Western Pennsylvania, (PA), Michigan, (MI), Wisconsin (WI), Columbus OH, Indianapolis, IN, St Louis MO, Memphis, TN, Mississippi, MS, Lima Ohio, Wilmer TX, North Carolina (NC),
9170250